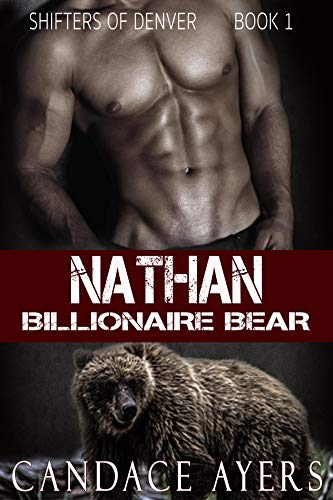 Nathan: Billionaire Bear (Shifters of Denver Book 1)
When a matchmaker meets her match…
Chloe Carpenter is a natural matchmaker. Smart, funny and talented, she has yet to find her own Mr. Right. That doesn't stop Chloe from playing mix and match with friends.
When she sets up a weekend camping trip to match up coworkers, she ends up lost in the forest and face to face with a sexy-as-sin forest ranger who could easily become the stuff of her wildest fantasies.
Nathan Varga, a bear shifter and CEO of a highly successful multibillion-dollar Fortune 500 company, always expected that he would one day meet his mate. He never expected that she'd be human. That complicates things. Not only does he have to convince her that he is the man for her, but he must also figure out a way to both explain his bear and reveal that he's not really a forest ranger.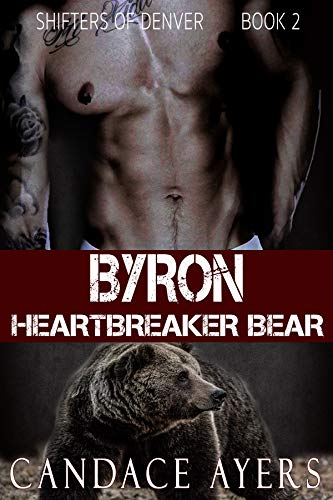 Byron: Heartbreaker Bear (Shifters of Denver Book 2)
This sexy heartbreaker has eyes for just one woman… 
Quiet, introverted, curvy, and a little obsessed with bears, Brianna Asbury has gone more than her share of rounds in the dating ring to no avail. She hasn't completely given up hope, but why can't she ever be attracted to a nice guy? When she meets Byron Varga, he's easily the hottest man she's ever seen. Too bad he's got heartbreaker written all over him. 
Byron Varga knows he's a screw up. Most of his life is spent either trying to control his bear, or trying to clean up the messes his bear gets him into. 
When he meets Brianna, he's enraptured by the sweet, curvaceous beauty even though he knows she's much too good for the likes of him. When he totally blows every chance he has with her, he vows then and there that he'll do anything to become the kind of man she deserves. Anything. Even if it means killing off his bear for good.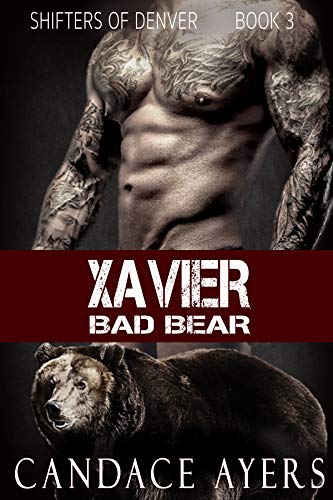 Xavier: Bad Bear (Shifters of Denver Book 3)
She's a good girl. He's a bad bear. 
Beverly Bow Mar has finally gotten a chance to live her dream. She'll start as art gallery assistant in a few days. She's worked so hard for this chance, and all she had to do was promise that she was not involved with her father or his vile clan of degenerates. Piece of cake. She wants nothing to do with them and hasn't so much as spoken to her father in years. 
X, as a clan enforcer, is tasked with the unpleasant assignment of retrieving the alpha's estranged daughter from the city and bringing her back to the clan clubhouse. Lovely, go play carpool for daddy's spoiled, bratty princess. The moment he sees her, however, he knows she's his mate, and from then on, it becomes his mission to save her from the evil depravity of her father and the Bow Mar clan.