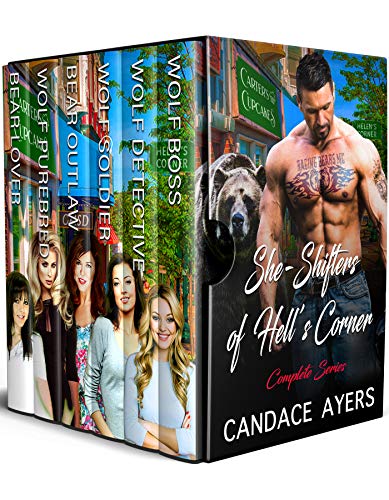 She-Shifters of Hell's Corner
A town full of women? A haven…an oasis?…or maybe a second chance.
Long ago on a homestead in New Mexico, a female shifter named Helen Cartwright was widowed under mysterious circumstances. Helen knew there was power in the bonds of sisterhood and she provided an oasis for those like herself, female shifters who had been dealt the short end of the stick. Like magic, women have flocked to the tiny town of Helen's Corner ever since.
Nowadays, some call the town by another name—Hell's Crazy Corner.
Wolf Boss
Wolf Detective
Wolf Soldier
Bear Outlaw
Wolf Purebred
Bear Lover