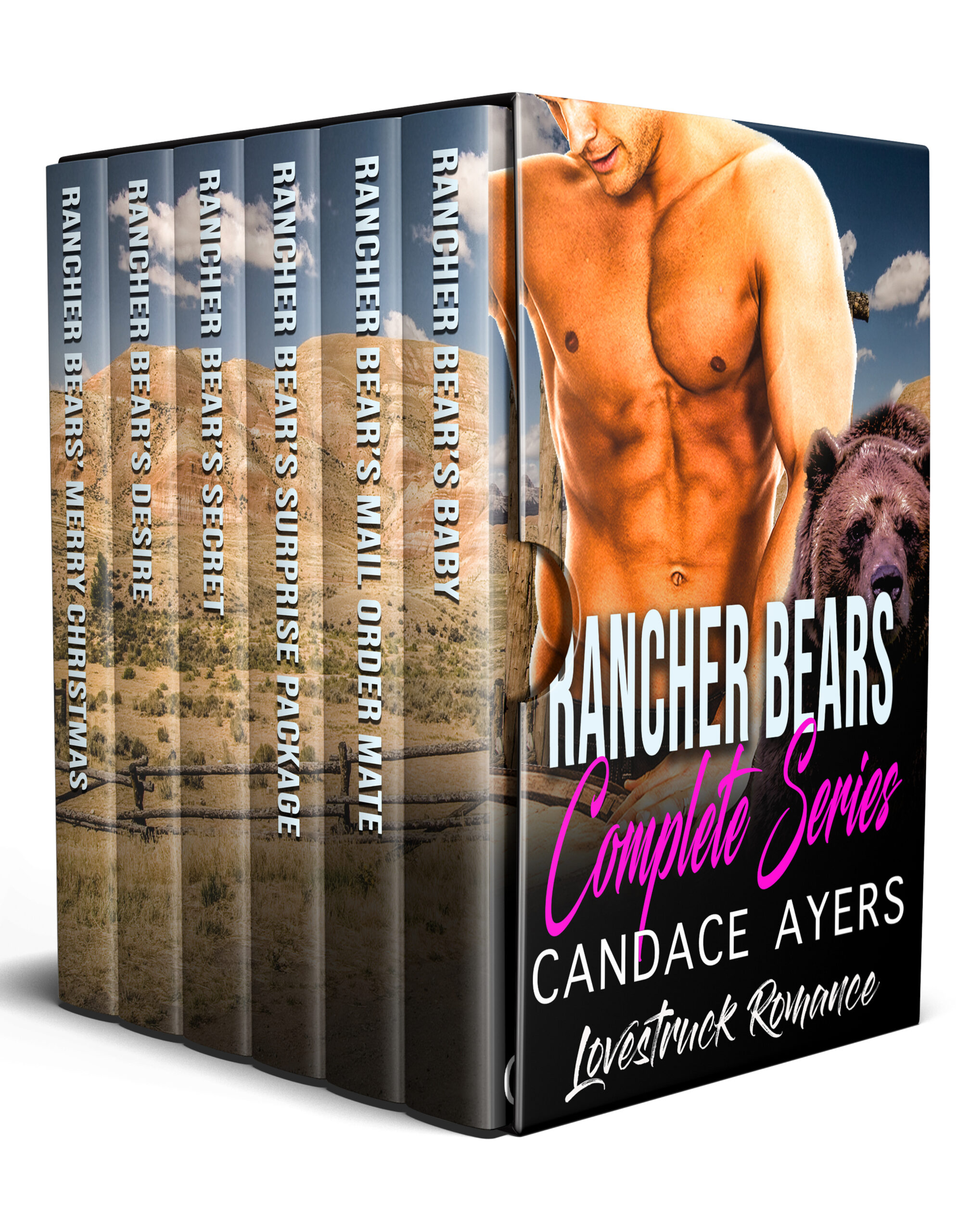 Rancher Bears
The six bestselling books in the Rancher Bears Series in one box set!
Five Brothers. One Ranch. Six stories of true love.
Six Novellas about love, family, and happily ever afters.
Rancher Bear's Baby – Her life is a country song, no job, cheating boyfriend, pregnant by a one-night stand. What else can go wrong?
Rancher Bear's Mail Order Mate – He doesn't want to find a mate, but what happens when his mate finds him?
Rancher Bear's Surprise Package – When his search for a mate leads right back home.
Rancher Bear's Secret – Can she convince his out of control bear that she's just what he needs?
Rancher Bear's Desire – He's found his mate, too bad she works for his girlfriend.
Rancher Bears' Merry Christmas – When the whole family comes together for an old-fashioned Christmas, a new family is born.