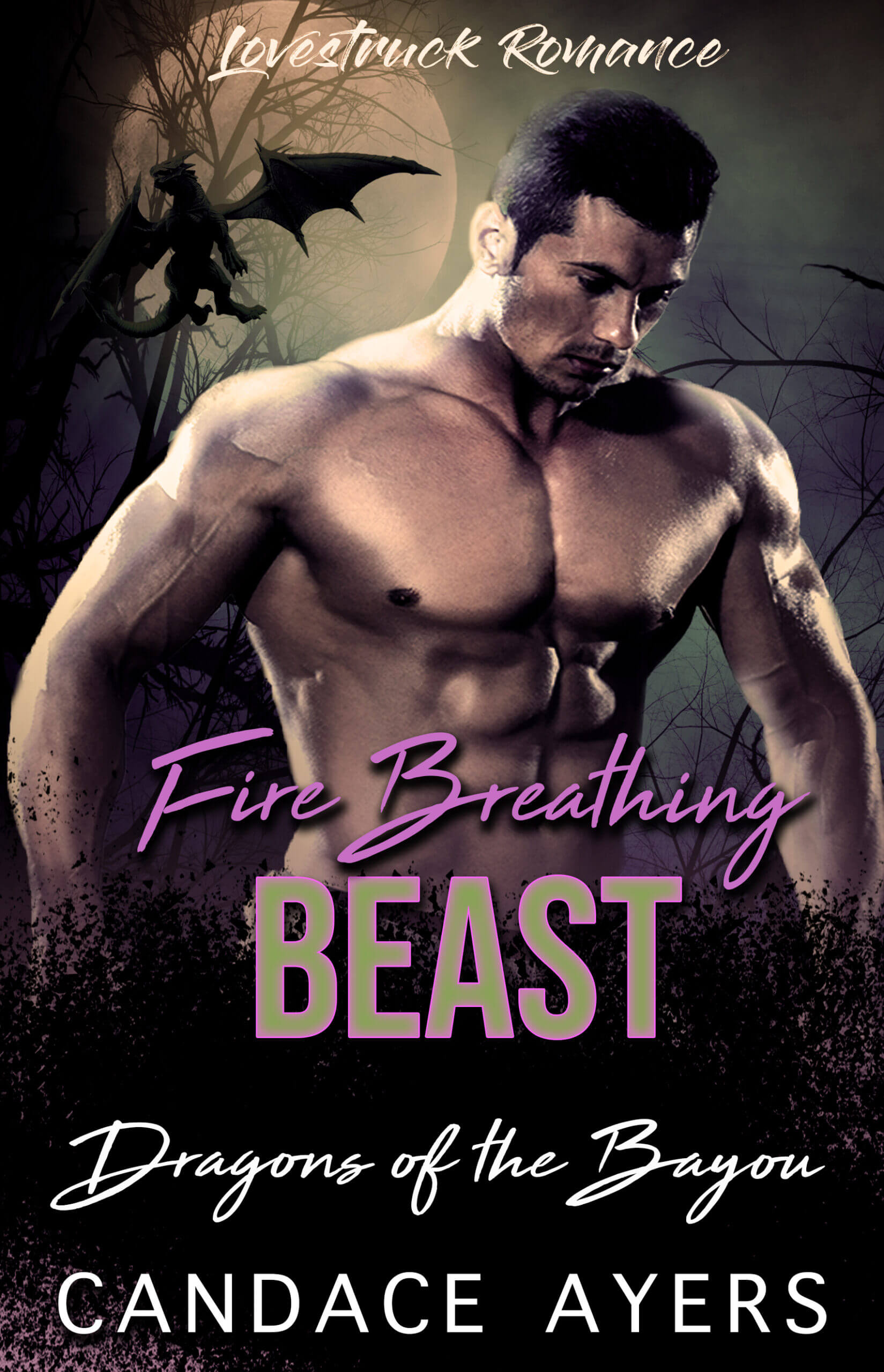 Fire Breathing Beast (Dragons of the Bayou Book 1)
Sky Broussard has spent the last nine years of her life fighting for custody and raising her nephews. Between trying to make ends meet as a waitress at the Bon Temps Café, and keeping an eye on two troublesome teens, she's had zero time for indulgences like romance. 
No worries, she hasn't been interested in the opposite sex for a long time. Not until she meets the snarling, growling, hotter-that-an-inferno hunk who caught her nephews trespassing on his swampland deep in the Louisiana bayou.
Too bad he's off his rocker. Seriously. He thinks he's a dragon, calls her his mate, follows her home, and refuses to leave her side. She really should put a stop to the insanity. She really should. Except, her libido is running on overdrive and, who knows, he might be her chance to finally lose her V-card.
Fire Breathing Cezar (Dragons of the Bayou Book 2)
Small town librarian Cherry Deschamps is perfectly content with her safe, mundane existence even if others might consider evenings spent with a mug of hot cocoa, bowl of Ramen noodles and a Netflix marathon boring.
When the panty-meltingly gorgeous "Mr. Hollywood" enters her life, showering her with gifts and attention, of course she's skeptical. She's learned from an early age that exposing her heart will only lead to pain and heartache.
Cezar fights every baser instinct he has to win over his human mate—including behaving in the ways of a human male. In the end, however, it may take the fiery passion and fierce possessiveness of his dragon to convince Cherry that she's worthy of being loved.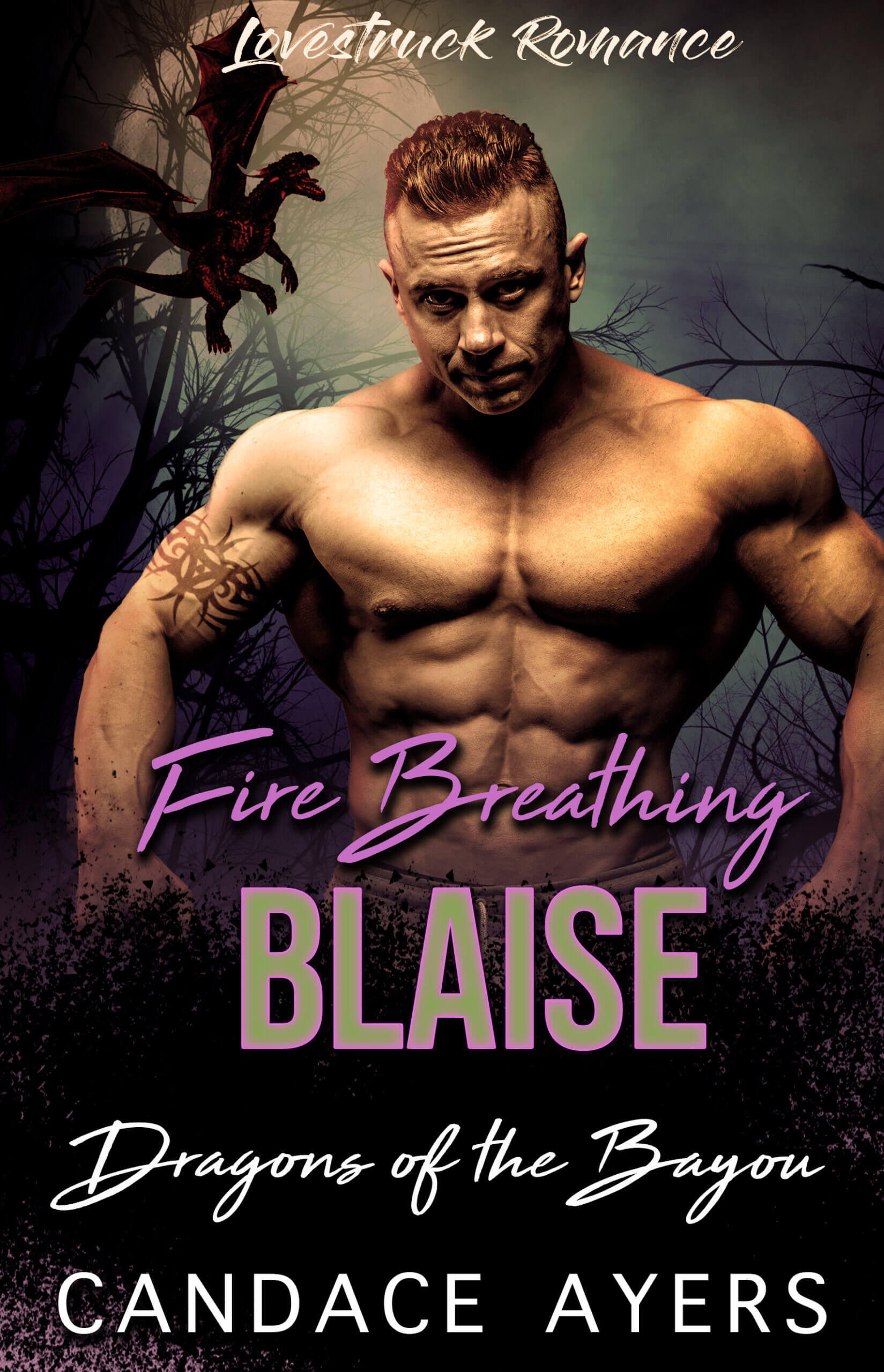 Fire Breathing Blaise (Dragons of the Bayou Book 3)
Chyna Deschamps is on a mission to lose her virginity.
Everyone's moving on: kids, minivans, white picket fences…and she's stuck.
When she spends a hot night with a scorching dragon, he leaves his claiming mark on her and now they're mated—or so he thinks.
But, a little claiming mark won't dictate her destiny. Chyna is not about to kowtow to any man. Ever.
Not even a sexy-as-sin dragon shifter who will do anything to win her heart.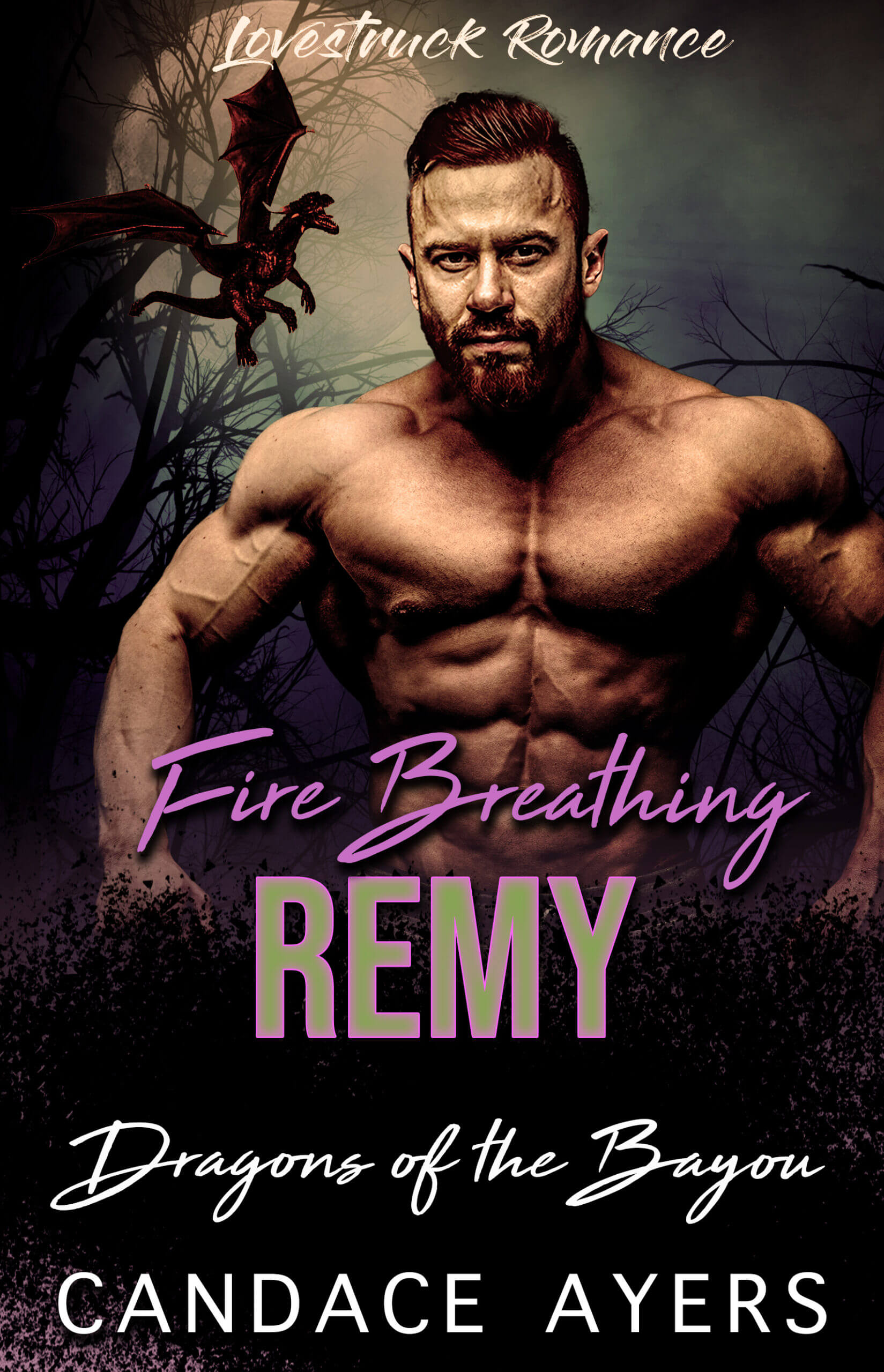 Fire Breathing Remy (Dragons of the Bayou Book 4)
It's the night before Lennox Ledoux's wedding.
The most exciting day of her life, right?
Why is she envisioning the steel bars of a cage slamming shut?
When a huge, red creature crashes to the ground a few feet away, she's the only witness.
When it transforms into a hot, naked guy, she's still the only witness.
Remy swears he and Lennox belong together.
And, boy, does she want to believe him.
But he's clearly drunk and delusional.
Besides, she can't get out of the wedding now.
Not with guests in town and the entire event paid for.
Can she?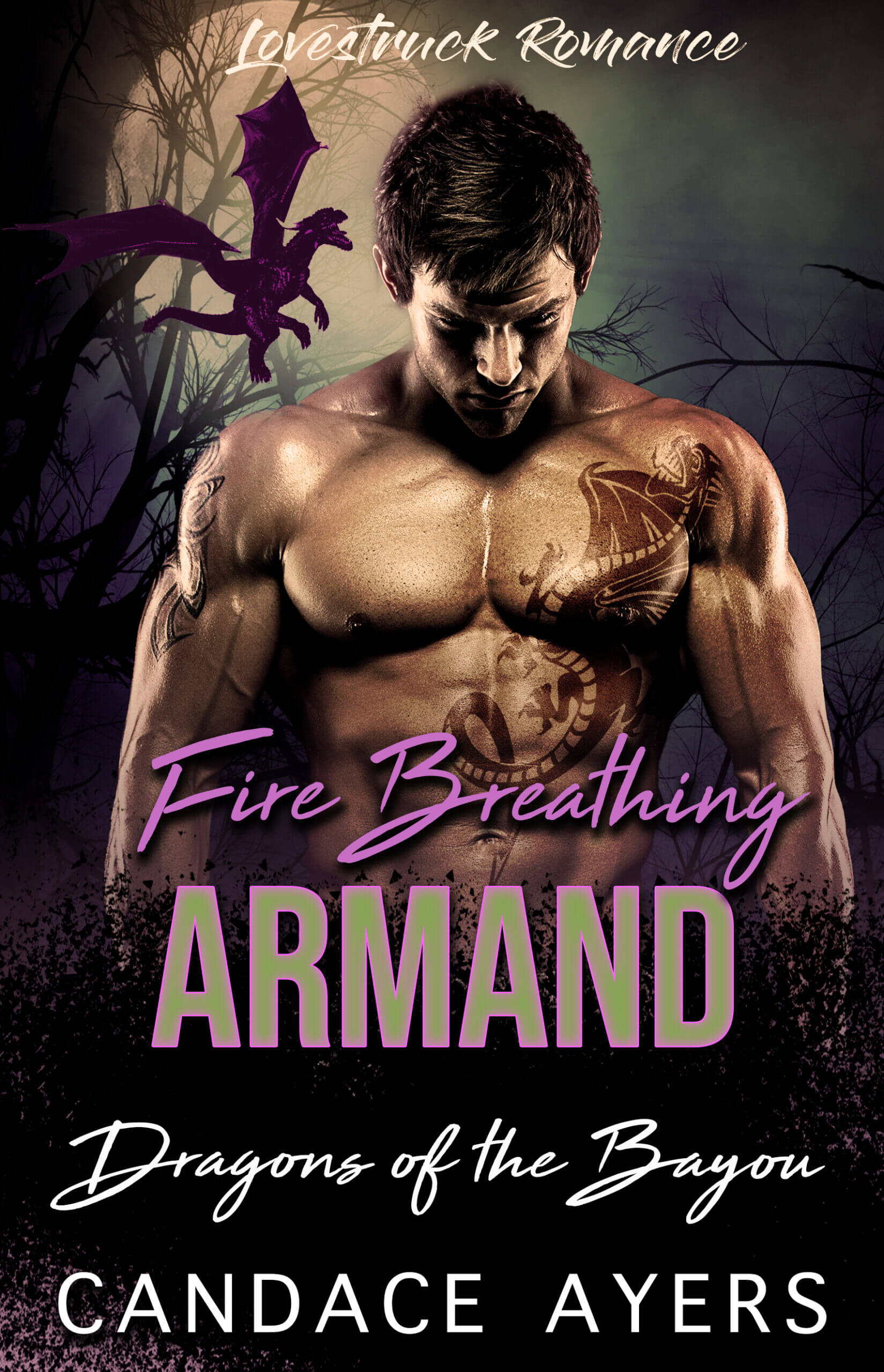 Fire Breathing Armand (Dragons of the Bayou Book 5)
When Armand meets Angel, he knows she's not his mate.
She can't be—she's pregnant with another male's child.
Yet, no female has ever claimed his heart as she has.
Angel of Death is cursed.
Everyone around her dies.
The trick, she's learned, is to never get close to anyone.
Damned if she hasn't screwed that up, and her screwup may endanger the lives of the two people she cares for the most—the man she's trying desperately not to fall in love with, and her own newborn daughter.
Armand is willing to give up eternal life to spend what little time he has left with Angel.
The only problem is, if he dies, Angel will take the blame.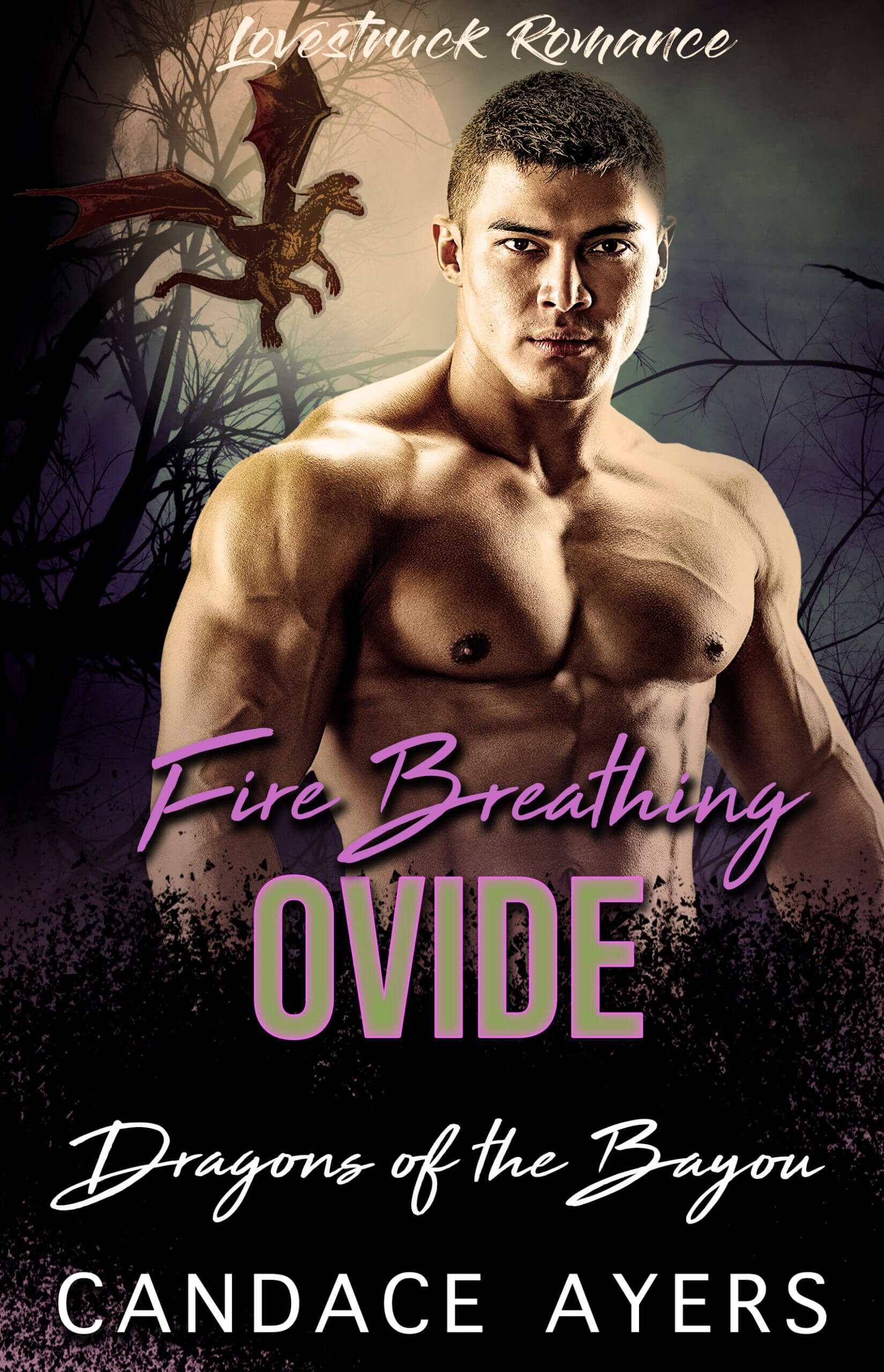 Fire Breathing Ovide (Dragons of the Bayou Book 6)
Ovide lost his mate years ago. Now, he's just biding time until his own demise which, thankfully, will come soon. The eclipse leading him to a slow descent into sweet oblivion is just around the corner.
Margo has never found a man who was worth the risk of heartbreak. No problem, because her caustic demeanor and sharp tongue scare away even the most persistent suitors.
When an accidentally-on-purpose claiming mark links them for all of eternity, both will have to rethink their plans for the future. But with the protective walls these two have constructed around their hearts, can they even expect to have a future together?