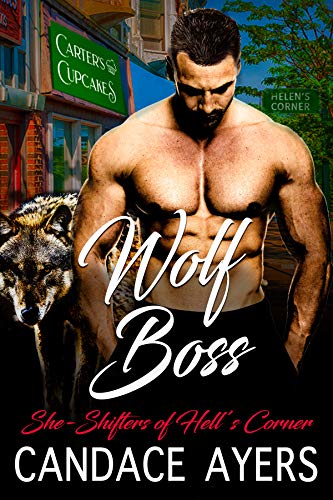 Wolf Boss (She-Shifters of Hell's Corner Book 1)
Carter Ray has vowed off men. She and her daughter, Jellybean, have found refuge in the mostly female-populated town of Helen's Corner. She wants nothing to do with the visiting wolf shifter, despite his wickedly delicious scent that drives her bear into a frenzy.
The last thing billionaire Alec Patterson expected to find in the small southwestern town was his mate. Now his biggest challenge is getting rid of the woman he came with before he loses his mate for good.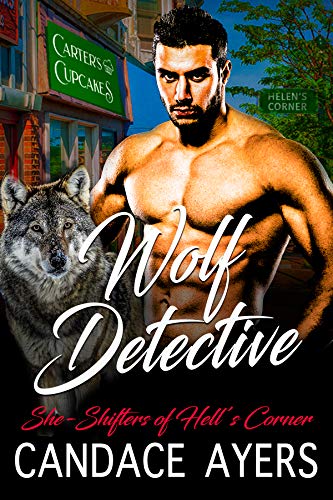 Wolf Detective (She-Shifters of Hell's Corner Book 2)
Wolf shifter Raif Williams is a cynical, hard-boiled detective. The last thing he's looking for is a mate. He's already married to the police force.
Clumsy, awkward photographer Denny Wade has sworn off men. Why else would she live in a town of mostly females?
When chasing a lead brings Raif to the eclectic town of Helen's Corner, and face to face with Denny, he's forced to face a truth more frightening than the ruthless criminals he chases. He's just found his mate.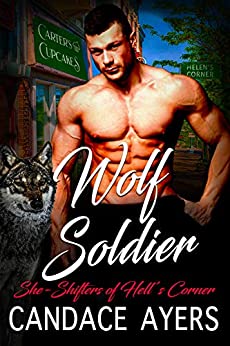 Wolf Soldier (She-Shifters of Hell's Corner Book 3)
Wolf shifter Holt Monroe has a big decision to make. 
Retire from the military, or re-enlist? 
When he meets his sister's best friend, sassy little Sonnie Chaplan, 
Holt craves every inch of her milky skin and luscious curves. 
After succumbing to one night of passion, 
Sonnie swears it will never happen again. 
But, as soon as Holt learns she's carrying his baby, 
he'll move hell and high water to make her his.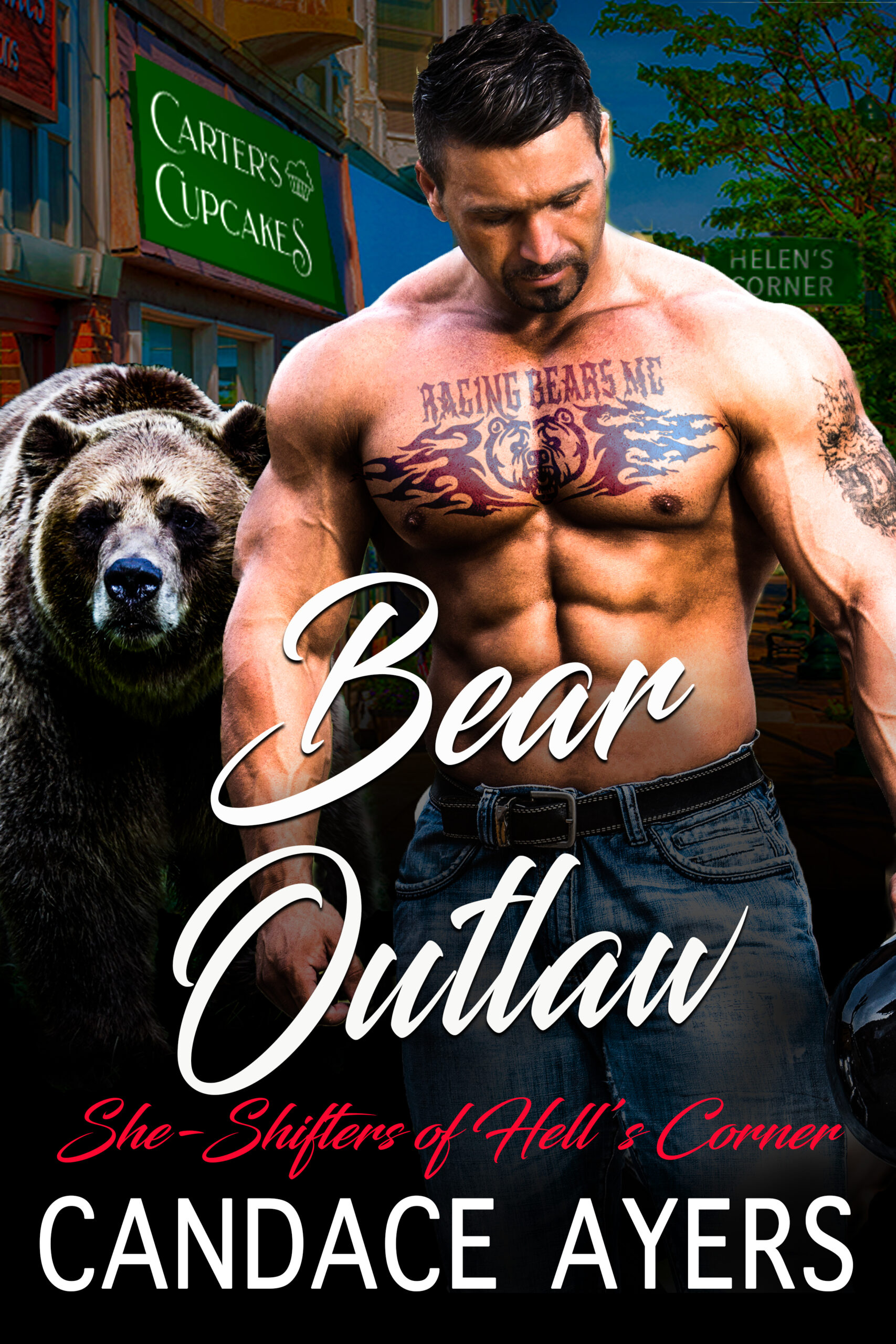 Bear Outlaw (She-Shifters of Hell's Corner Book 4)
Charlie is a ballsy, badass wolf shifter.
She knows that for any man to truly satisfy her, he'll have to be the strong, confident type.
When Axel rolls into town with his outlaw biker gang, he's strong and confident alright.
She can't believe fate would pair her with the rude, crude, leather-clad bastard.
Even if he is the hottest thing she's ever seen.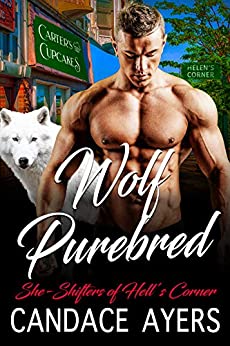 Wolf Purebred (She-Shifters of Hell's Corner Book 5)
Ten years ago, Lang chose his family, his lineage and his bloodline over his heart.
Not a day has gone by since that he hasn't regretted it.
Now it's time to put the past in the past and claim his mate.
This time, Lang will let nothing get in his way.
A decade ago, Muddy watched, horrified, as the man who stole her virginity and her heart chose another woman.
Now, he thinks he can come waltzing back into her life?
No effin' way.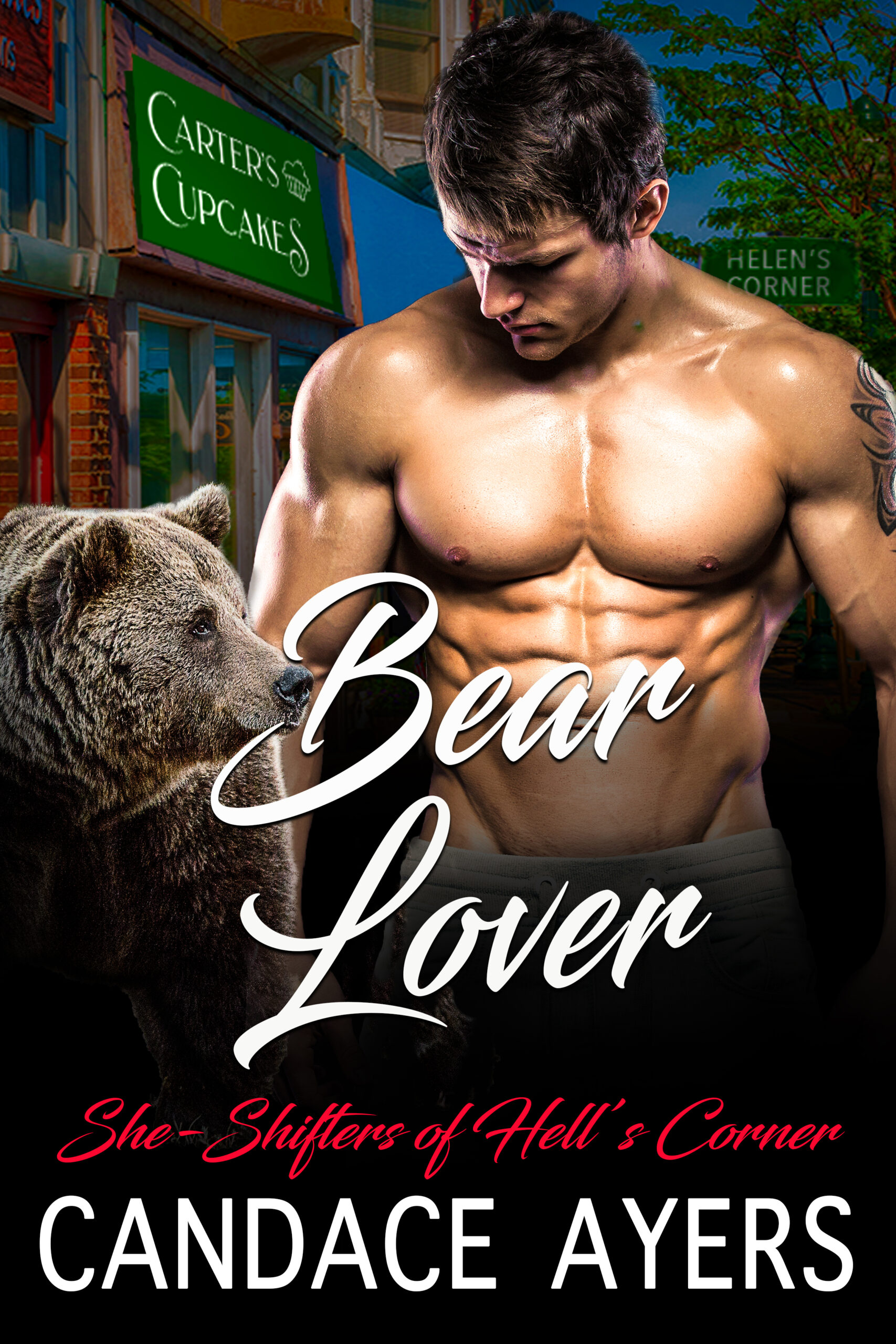 Bear Lover (She-Shifters of Hell's Corner Book 6)
Luna is a timid bunny shifter, so shy she's practically a recluse.
Pratt is a huge bear shifter in the Raging Bears MC, an outlaw biker gang.
How is it that fate has paired such an unlikely match?
It really doesn't look like these two are destined to be mates…until friends step in.
Leave it to the She-Shifters of Hell's Corner to nudge the romance along a bit!