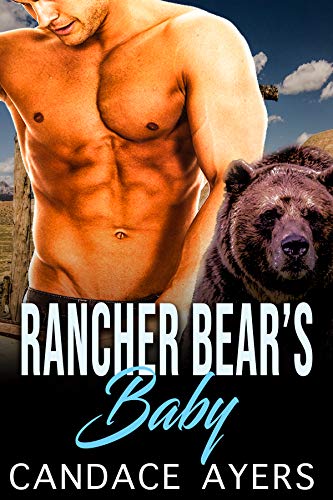 Rancher Bear's Baby
(Rancher Bears Series Book 1)
Her life is a country song, no job, cheating boyfriend, pregnant by a one-night stand. What else can go wrong?
Elizabeth gave up everything and followed her boyfriend across the country hoping the move would cement their relationship.
Then, she found him in the arms of another woman.
Alex actually thinks his father's will is funny.
The first of his sons to produce an heir will inherit the family's billion-dollar ranch.
He'd rather party and play than run a ranching operation.
When Alex meets Elizabeth, they share one night of steamy passion.
Each has only memories of that night… until Elizabeth receives news about a soon to be arriving little bundle of joy.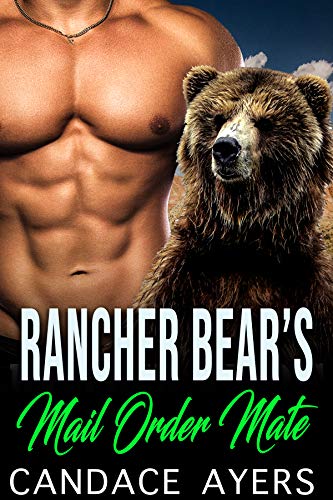 Rancher Bear's Mail Order Mate
(Rancher Bears Series Book 2)
He doesn't want to find a mate, but what happens when his mate finds him?
Matt Long has had a hell of a six months. Hiding out like a hermit in the little cabin at the top of the mountain, fighting with his brothers, drinking himself under the table, and sleeping all day. When he isn't roaming the woods as his bear, Matt is wallowing in misery and guilt.
Running out of time, and with a nasty ex literally nipping at her heels, Leila Harold makes a desperate move. She bribes her way into Beatrix's Buxom Beauties, a mail-order bride service. She just needs a way out of town. But, when Leila opens the door to the small cabin deep in a pine forest in Landing, Wyoming, instead of finding her intended, she comes face to face with a giant grizzly bear. Lovely.
Matt had forgotten all about the mail order bride website. It was a drunken mistake. He tries to scare her away with his bear, but she just seems more annoyed than anything. She's not new to the shifter game.
Both, however, are new to the magnetic pull of finding one's true mate. They try to fight it, but it's no use.
Not even a cranky bear like Matt can run true love away.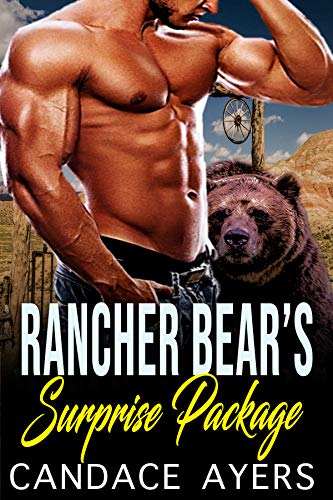 Rancher Bear's Surprise Package
(Rancher Bears Series Book 3)

 
Sometimes the search leads right back home.
After his younger brother inherited control of the family ranch and his older brother went into hiding, Lucas Long got into his truck and hit the open road. Heading out across the country, he was on a mission. A mission to find something that may or may not even exist. After a year and a half of searching, and exhausting almost all leads, he gets an urgent phone call summoning him home ASAP.
Sammie Delaney has worked her ass off to become the tough, hardened U.S. Marshal that she is today. Her last case has left her reeling, though. When her partner and the witnesses they were in charge of protecting were murdered in cold blood, Sammie's was left in charge of a frightened four-year-old boy. Only, he's not currently a boy, the kid's transformed himself into a bear cub. Sammie's vow to protect little Mason and do right by him leads her to the small town of Landing, Wyoming. Lucas Long, the man whose name was a whisper on the lips of a dying woman, is her last hope of helping little Mason. Who knew Lucas would turn out to be a hotter-than-hell bear shifter?
When Lucas arrives home to find a woman who takes his breath away, holding a little boy who smells just like him, he instantly knows that these two are his future. But the beautiful Marshal remains unconvinced. Can Lucas find a way to not only manage a crash course in parenting, but also entice his mate to stay in Landing where their little family desperately needs her?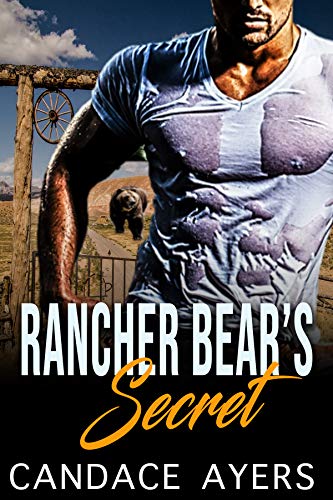 Rancher Bear's Secret
(Rancher Bears Series Book 4)
Can she convince his out of control bear that she's just what he needs?
Michael Long has scars, both physical and emotional. He's damaged. His bear is broken and dangerous. In fact, the only time his bear comes out is to viciously maim and kill. So when the woman he knows is his mate shows up, right there on his family's ranch, his best course of action is to avoid her. But, Daisy Hawkins is unavoidable.
Daisy isn't taking no for an answer. As sweet as her name, Daisy is Landing, Wyoming's newest kindergarten teacher. She's not sure what came over her when she set eyes on the tall, muscular rancher at the annual field trip to the Long Ranch. Daisy has never hit on a man before, but Michael Long is the sexiest thing she's ever seen. The connection between them is almost palpable.
Why does the guy keep running away from her?
As if chasing down a reticent cowboy wasn't stressful enough, Daisy's period is late. She's always wanted to be a parent, but she hadn't planned on meeting the man of her dreams while pregnant with another man's baby.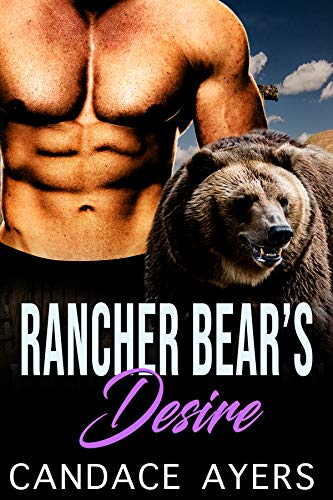 Rancher Bear's Desire
(Rancher Bears Series Book 5)
In the flames of desire, someone's bound to get burned
John Long has his life under control. Everything is going according to plan. His girlfriend, the beautiful, vivacious socialite Mandy Scott, has finally agreed move with him from L.A. to his family's ranch in Wyoming to give the 'simple life' a chance.
All's well.
Until Bunny St. John enters his life in the form of personal assistant/pack mule for Mandy and suddenly, John's small, tranquil world erupts. There's no denying Bunny is John's mate.
Bunny's divorce papers are barely dry.
She's fed up with men, doubly fed up with bear shifters, and doesn't care one iota about this whole 'mate' crap.
All she knows is she doesn't want to be the other woman, and she needs her job as Mandy's assistant to get back on her feet.
She is not going to let any man mess this opportunity up for her, including the hot-as-Hades bear shifter, John Long, who continues to claim that she is his mate.
The two can only dance around the flames of desire for so long, though, before someone ends up getting burned.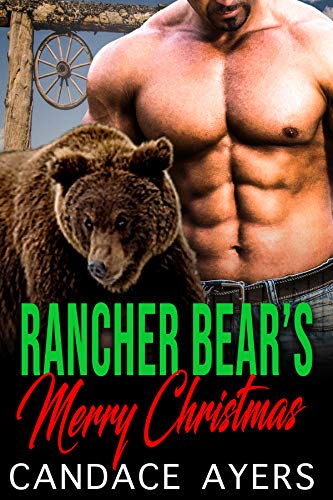 Rancher Bears' Merry Christmas
(Rancher Bears Series Book 6)
Leave it to the magic of the Christmas season to deliver a miracle.
Lettie Jay was born and raised in Landing, Wyoming. She knows everything about everything that goes on in the town. So when three kids show up at her office looking a little rough around the edges, she knows something isn't right. It's Christmas Day. Kids should be wrapped up tight with their family, getting ready to open presents. She heads to the local sheriff, Tucker Long, to get them some help.
Tucker is just heading out the door on his way to his family's Christmas party. After hearing the children's plight, he decides that they could use some holiday cheer, at least until he can figure out what to do with them.
An old-fashioned Christmas with the Long family warms the children and warms Lettie to Tucker. Somewhere between singing carols and carving the turkey, something clicks. Could he be her mate? Is it possible? She's already fallen head over heels for the three kids, alone and afraid of being put back out in the cold. She can't help but think about her big house going to waste with no one in it but her and her cat.