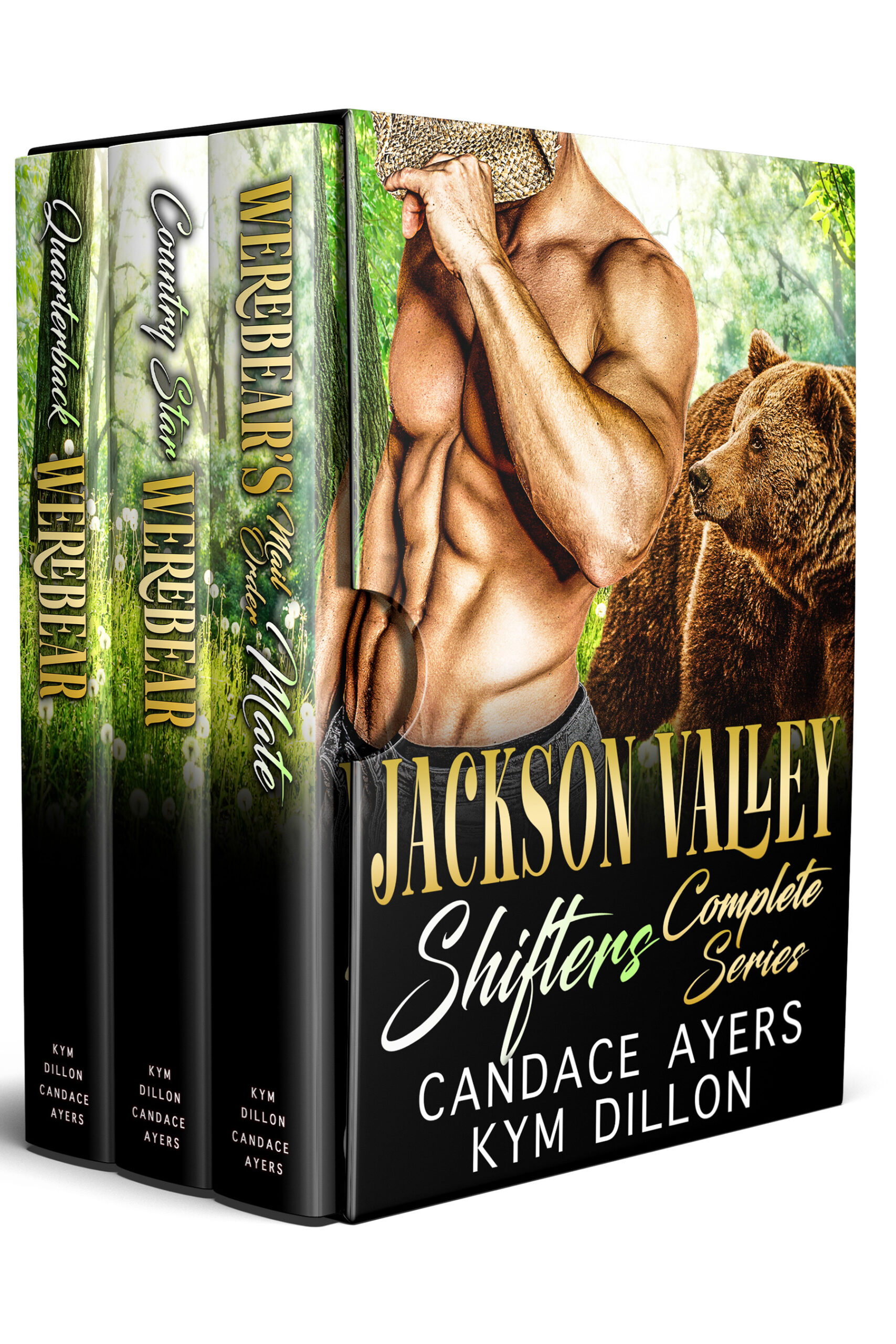 Jackson Valley Shifters
A warm, happily ever after story about the heart of a family and the hearts that make up that family.
It all starts when ten-year-old Chloe Holt gets it in her head to order a mom for herself and wife for her dad through a mail order bride website.
What happens next, how each of the Holts find true love, is a story that spans a decade and three novellas.
*Werebear's Mail Order Mate*
When a stranger shows up on Tanner Holt's doorstep claiming to be his fiancée, his daughter is in big trouble. But the stranger might turn out to be the best thing that's ever happened to them.
*Country Star Werebear*
A rough childhood has left Derek Holt feeling unworthy of love. Can the one woman who know him best convince him otherwise?
*Quarterback Werebear*
Chloe Holt has crushed on Wesley Reed since she was eight years old, but he vanished years ago without a trace. When the two meet again, can they get a second chance at love?