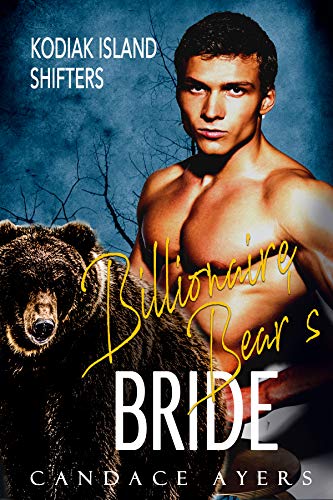 Billionaire Bear's Bride
(Kodiak Island Shifters Book 1)
Colton Sterling is a brilliant business strategist, adrenaline junkie, self-made billionaire, and Kodiak grizzly bear shifter. Colton has no plans to settle down. Not, that is, until he sees the beautiful Hannah Cooper. His mate.
Hannah is a smart, curvy, bold doctor, who is way out of her league in the Alaskan wilderness. Lucky for her she'll be outta here tomorrow.Colton has just 24 hours to make Hannah fall in love with him before she returns to the lower 48.Can he rise to the challenge?
Bear's Flamingo Bride
(Kodiak Island Shifters Book 2)
A rare polar bear shifter in a clan of grizzly's, Wyatt is poised to assume the role of Alpha to the Sterling Shifter Clan. There's only one problem, all Alpha's must be mated and all Wyatt can seem to find is a string of horrendously bad dates. With tensions running high between the warring Wolf Packs, the Sterling Clan needs Wyatt to step into his fated position as Alpha. Always the innovative businessman, his brother Colton devises a plan: Hire a mate!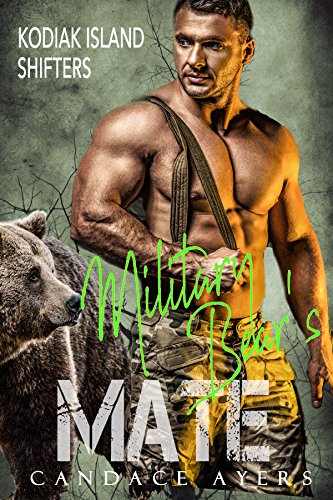 Military Bear's Mate
(Kodiak Island Shifters Book 3)
Olivia Harris is recovering from a nightmare. Most days she's certain she will never be mentally healthy enough to rejoin the human race. Suffering from PTSD and experiencing severe anxiety attacks, she returns to her native Alaska to live in semi-seclusion in the little cabin she inherited from her father.
Tucker Sterling struggles with a restless, unsettled bear that he is unable to tame. Nothing soothes his bear, not the six years he spent in the army's Delta Force unit, not the multitude of nameless, faceless, women who share his bed, nothing, until Liv Harris returns to Port Ursa.
But, Liv has changed and Tucker is determined to find out what happened to her and how he can help- even if it means sacrificing everything for the woman he loves.